From the moment NPLH was born, we knew we wanted to create opportunities for displaced people to support themselves.  It's essential to mental and physical health, and can help individuals get one step closer to the stability and permanence they deserve.  We also know that refugee communities hold a vast array of talent, skill, and experience waiting to emerge or be revived.
By collaborating with two other organizations, Americans for Refugees in Crisis (A.R.C.) and Love Without Borders For Refugees, we're able to offer this charming postcard showcasing a painting by a 13 year old resident of Nea Kavala camp in Northern Greece.  Kayra Martinez, founder of Love Without Borders, works tirelessly on the ground in Greece, helping refugees with basic needs and also helping them create art.  Art pieces (like this one) and crafts produced through Love Without Borders' programs are used to raise funds for the artists and purchase art supplies.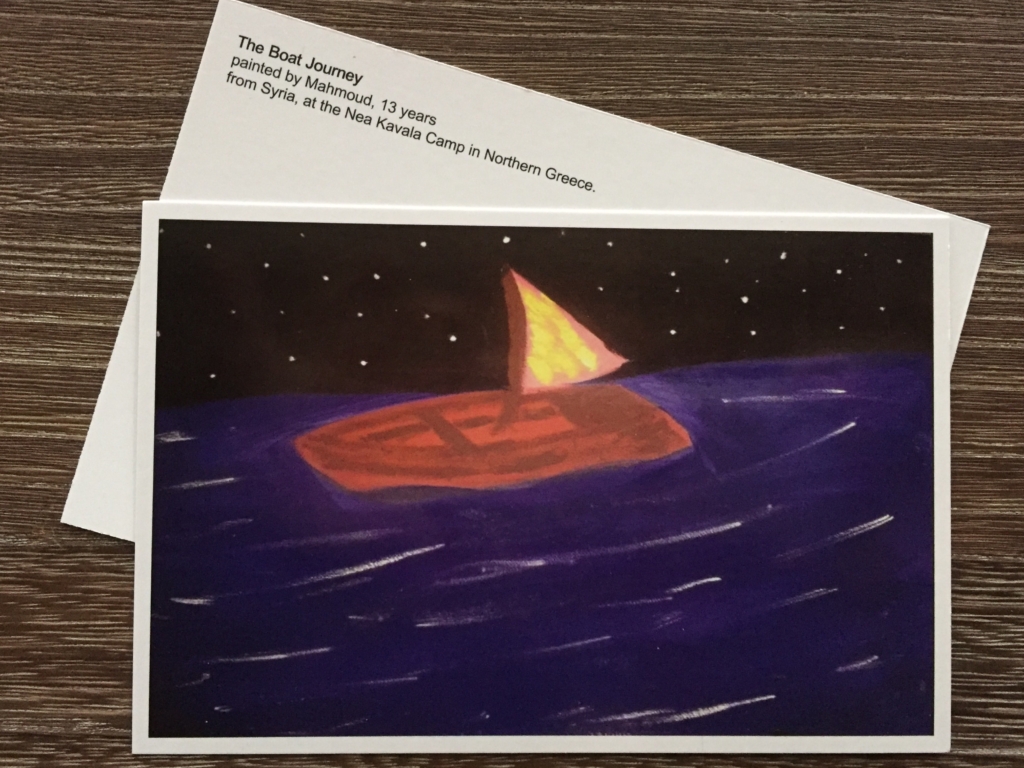 We're collaborating with A.R.C. on a couple of micro-enterprise projects, so founder Leesteffy Jenkins connected us with Kayra.  We immediately fell in love with this piece.  It's symbolic of many aspects of the refugee's journey and a great way to show solidarity.  Because all organizations involved operate on a 100% volunteer basis, it's also a wonderful opportunity to provide financial support directly to the people who need it.