Despite popular rhetoric, refugees historically have a positive social and economic impact on the communities in which they settle. It is our aim to share and promote those positive aspects within our community.  After all, ours is a country of immigrants!
Whether it be tight quarters or long journeys ahead, as a refugee, you're always hoping your current situation is very temporary. We focus on basic necessities simply because that for many newly arrived refugees, those basic needs aren't met.
Promote Sustainability & Normalcy
Life cannot simply stop for anyone. Even in a best case scenario, displaced people are not likely to return home for years, or maybe even decades. Our goal is to provide those displaced with opportunities to contribute and to support themselves.
No Place Like Home was founded in the Spring of 2016 after three friends returned home to Atlanta, Georgia from a trip to the Greek island of Lesvos.  While on Lesvos, the trio worked with refugees from Syria, Iraq, Afghanistan and other war-torn areas of the Middle East and Africa on their journey to find a new home in Europe and beyond.
The organization mainly functions to bring recognition to the Southeastern US about the growing refugee crisis with a long-term goal of helping people displaced by war thrive and carry-on in their new homes.
We hope that discussion and passion for helping others will begin shifting public sentiment and policy into opening our hearts, our arms, our communities to their plight. Long-term, we plan to establish a way for displaced refugees to support themselves in enterprising ways through goods and services.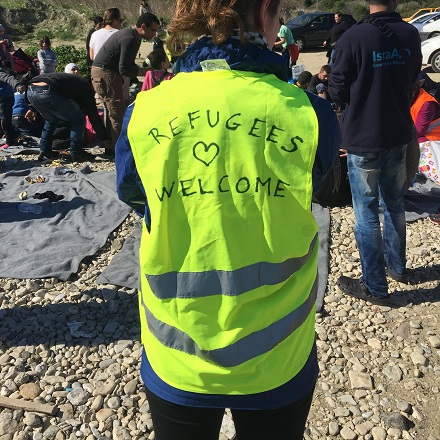 Can you help lead a clothing drive? Or do you have questions for us? Contact us anytime!