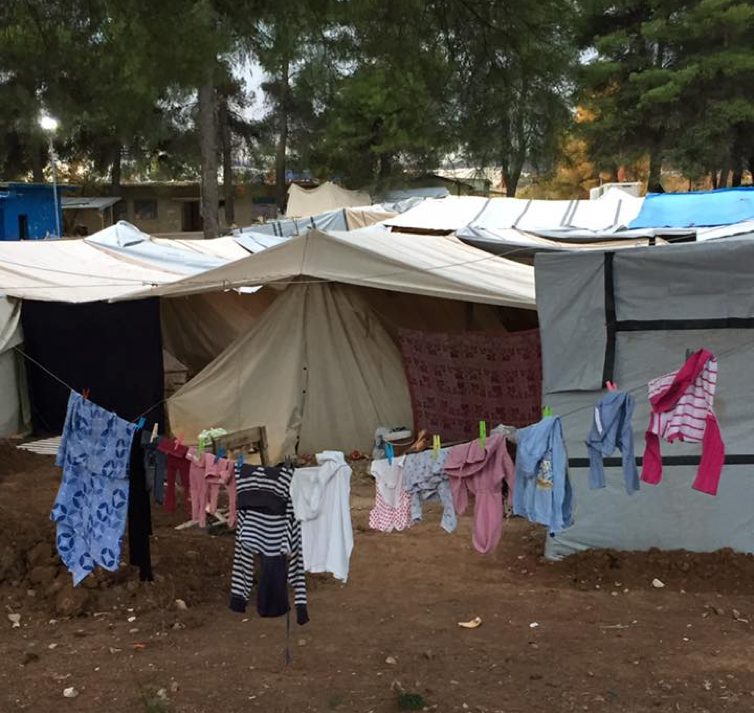 One of our founding members is heading back to Greece at the end of November, and we're raising funds to purchase winter clothing for refugees while she is there.
No Place Like Home has chosen to support refugees because they've been hit on multiple fronts: 
– They've lost their jobs, homes, countries, family members, and personal belongings.
– Children are often out of school for long periods of time.
– Their right to remain in their host country (such as Greece) is often tenuous.
– Their prospects of being relocated or reunited with family members are uncertain at best.
– They may face discrimination based on their nationality or religion.
As we monitor the relief effort in Greece, we are seeing stories such as single mother families sleeping in the street, days-old babies living in boxes in public parks, or people surviving on just one meal per day. The people we support are now facing winter living in tents, crowded squats (independent, volunteer-run shelters in unoccupied buildings), or on the streets. As we anticipated, requests for winter clothing have begun coming in from camps all over Greece. There are a few reasons we're seeing this:
– The borders of Europe closed in February, so the journey from the Middle East to Northern Europe that used to take just a few weeks now takes several months.
– Camps are often in remote areas, far away from shopping and job opportunities.
– Unemployment in Greece is around 24%, before you even account for refugees.
– We won't attempt to tackle the "why's," but the large humanitarian aid organizations you've heard of are either not present or not meeting basic needs.
The bottom line is that local and international grassroots organizations, like the ones NPLH partners with, are critical in providing the most basic necessities: food, shelter, and clothing. Yes, we're still shipping donated clothing. We've sent hundreds of pounds of donations to camps in Greece, and we'll continue to ship as we acquire funds to do so.  But, because the coldest weather of the year is right around the corner, we need your help to spread the word about this time-sensitive campaign.  We'd like to purchase as much as possible in Greece to support the local economy.
Help us close out 2016 with a big gesture of solidarity.  Help us meet that $5,000 goal by donating or telling others about our work!  Don't forget: We are a 100% volunteer organization. We travel on our own dime and collect no salaries, so this is a great opportunity for donors to directly impact displaced people in need.
For a list of needed items, click here.